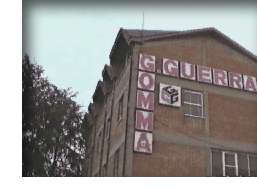 Founded in Reggio Emilia in 1935 in form of a workshop,
G. Guerra Group spa
has reached a notable level of importance and this not only on the national market. Guerra is the synomymous of competence, service and quality. It is composed by four separate productive units: the mould construction; the production of sleeves, seals and hoses; the production of the compound materials; pressing of the articles. A complex of more than 80 employees on an area of approximately 7000 m2. The tecnical industrial progress puts at the firm's disposition a notable number of raw materials so as natural rubber, synthetic rubber and other specific ingredients. The Firm
G. Guerra Group spa
has selected prime material producers and distributors with international fame. They offer the widest guarantees of a constant quality. With this raw materials
G. Guerra Group spa
produces directly with ist own formulae 403 compounds of various types. This compounds meet client's necessities regarding the mechanic properties, tensile strenght, tear resistance, abrasion, compression set, resistance to fluids, heat, fire, cold and electrical isolation. The competence of
G. Guerra Group spa
goes from the planing of a particular request to the production of the necessary equipment. Several production processes are available in order to obtain the finished article, such as compression moulding, transfer, injection, extrusion and vulcanisation in the autoclave. Our past consists of more than 15.000 manufactured articles which have been produced with different materials, shapes, colours for different applications and for different industrial sectors. You can find some of the better known products illustrated on this CDR.The quality of the products is controled by an internal, autonome structure. The quality-control is based on UNI EN ISO 9002.
Business Organization Chart
•
Where we are